Your Local Heat Pump Repair, Replacement & Installation Services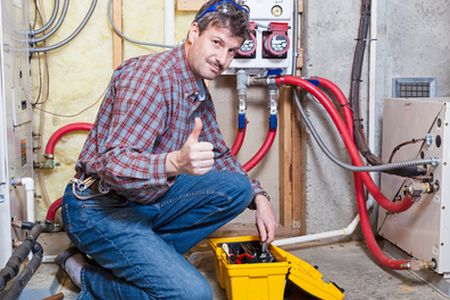 Northshore A/C & Heating Services is your local expert in heat pumps. Call us if you need heat pump repairs in the Slidell area. You can also count on us for tune ups, maintenance, replacement or installation services.
We are the local HVAC company that home and business owners have trusted for reliable service since 2005. Our number one priority is to ensure you have a reliable heat pump that runs efficiently all winter long. All our work is backed by a 100% satisfaction guarantee.
We provide heat pump repair, replacement, and installation services for all types of heat pumps.
100% Satisfaction Guarantee
Reliable Service from Skilled Technicians
Repairs, Maintenance, Installations
Water Source Heat Pumps
When a water source heat pump breaks down or needs service, it is often difficult to find a heating contractor to repair the equipment. If you are looking for a heat pump repair contractor you can rely on to get your water source heat pump running again, call Northshore A/C & Heating Services.
If you own an apartment building or condo on the Northshore, you may have a water source heat pump (WSHP) system that provides your heating and air conditioning. Many contractors in our area do not service water source heat pumps, so call our experts today for your repair and maintenance service needs.
Recent Articles
Benefits of Indoor Air Quality Systems For Slidell Homes
Good indoor air quality offers you and your Slidell family many benefits. In addition to solving unhealthy indoor conditions, it makes your Louisiana home a more comfortable, welcoming place. You'll feel warmer in the winter and cooler in the […]
Qualities To Look For In Your Slidell Air Conditioning Company
If you are having problems finding a reliable Slidell air conditioning company, there are certain qualities to look for. The tips below can help you to make a good decision about who can offer you the best service. You'll have to do a little […]
If you are looking for a heat pump repair contractor in the Slidell area, call us today at 985-646-2704 or complete our

Online Request Form