Amana & Goodman HVAC Products: Northshore A/C & Heating Services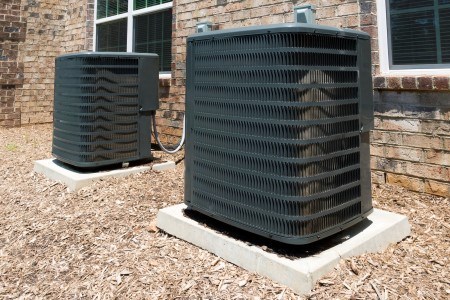 Northshore A/C & Heating Services is a fully licensed and insured Slidell HVAC company. We are proud to provide Amana & Goodman HVAC products to the Louisiana Northshore area.
Our mission is to provide our customers with dependable heating and air conditioning products that will last for years to come. For that reason we recommend installing Amana and Goodman HVAC systems.
We are ready to find you the perfect HVAC system for your home. When you choose Northshore A/C & Heating Services, you are hiring a family-owned & operated air conditioning company. Our goal is to build a long-term relationship with you that you can depend on for years to come. If you need an HVAC company in Slidell or our other service areas, we would be honored to earn your trust today.
AMANA
The Amana brand has long been an American legacy. And the same commitment to quality and innovation behind Amana brand home appliances goes into Amana brand heating and air conditioning equipment. The parent company of Amana brand furnaces and air conditioners has invested over $400M in a new state-of-the-art facility located just outside of Houston Texas. In fact, we value American Pride so much that all Amana brand heating and cooling systems are designed, engineered, and assembled in the U.S.A.
GOODMAN
For over three decades, the Goodman® brand has concentrated on something more important than simple brand-recognition consumer advertising. Since 1982, we've focused on helping millions and millions of homeowners achieve reliable, high-quality and affordable indoor comfort with products that continue to be designed, engineered and assembled in the U.S.A. As a result, the Goodman brand has earned the loyalty and respect from thousands of local independent heating and cooling professionals across North America.
If you are looking for a Slidell HVAC company, call us today at 985-646-2704 or complete our

Online Request Form