Slidell HVAC Owners Message
Dear Neighbor,
Hello, My name is Richard Patorno and I am the owner of Northshore A/C & Heating. I have been in the HVAC business for approximately 24 years now. before starting my own business I have been employed by several area HVAC companies. I am a Louisiana State Commercial Mechanical Contractor and fully licensed and insured to ensure peace of mind to my customers as well as myself.
By starting my own company in 2006, I realized a dream of being able to run a company the way I always thought it should be operated. With the experience through the years working for other companies I have seen a lot of scenarios, some good and some not so good.
Something I promised myself when I opened Northshore A/C & Heating was to offer my customers the utmost service at fair prices. Some of the ways to do this is with skill, attention to detail, and what I feel is most important; educating homeowners on their HVAC systems. I try to identify each homeowners personal needs based on their budgets and the comfort goals they are trying to achieve. I also try to explain what a problem is instead of them feeling like they just have to trust what you are telling them with blind faith.
My goal with this company is not to be the biggest or the most profitable, but to offer our services to the community and develop a trust with everyone by doing everything to the highest standards and with integrity. I really do enjoy people and i want the community to trust if they call us that they can do it with confidence.
It is very important to me that if I install a system for you that it gives you years of reliable service and comfort. It starts with high quality installation, but it is also important to have the equipment to be of the highest quality and be affordable also. Amana, and Goodman products deliver on these needs and have been for a long time. Amana, and Goodman offers any product needed for HVAC needs from 14 SEER to 20 SEER efficiency ratings which are among the highest in the industry and have received numerous awards on their products including heat pumps, air conditioning, furnaces, controls, and indoor air quality products. They also offer high quality replacement parts for all brands of systems.
We have financing available for our customers to fit virtually every budget and make great sense while offering high efficiency systems which can still be warrantied when the payments are finished and you continue to save on your energy costs for years to come! Call us today for details.
I really hope I have explained some of the things we at Northshore A/C are doing to gain your trust and business to become your air conditioning company. I will use every resource at my disposal to help you. Sometimes I am even able to fix a problem for you over the phone!
Thank You For Your Time
Richard J. Patorno, JR.
Owner
Northshore A/C & Heating Services, LLC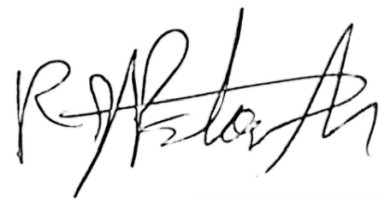 If you are looking for a local and professional HVAC company in Slidell, call 985-646-2704 or complete our

Online Request Form