Qualities To Look For In Your Slidell Air Conditioning Company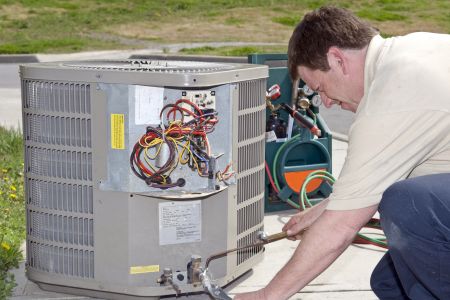 If you are having problems finding a reliable Slidell air conditioning company, there are certain qualities to look for. The tips below can help you to make a good decision about who can offer you the best service.
You'll have to do a little digging to learn about their reputation. Also, ask them plenty of questions to get an idea of the type of communication they provide. You can expect the same treatment when the Slidell air conditioning company works for you, so look for good communication qualities! If they get defensive or vague now, that's what you can expect later.
Get Their References & Ask People You Know
Air conditioning problems are a problem for you and your family, especially during a super hot summer here in Slidell. One of the best things you can do now is to call local HVAC companies and get references – before you are faced with emergency AC repairs.
Ask them to provide you with the name and phone number of three references and then call those people. Also, check out their online reviews and ask friends or relatives for air conditioning companies they recommend. Check for any customer complaints and resolutions with the BBB.
Don't wait for emergencies, call around for a tune up now
Get references from companies and call them
Ask friends and relatives for a recommendation
Check Their Licensing & Insurance Information
One thing you want, and must have, to protect yourself and your family is to hire a licensed and insured Slidell air conditioning company. Verify that they have an active license with the LA State Board of Contractors and ask for a copy of their certificate of insurance.
Verify license with LA State Board of Contractors
Ask for certificate of insurance to verify active coverage
Find Out What To Expect From Their Air Conditioning Installations
Even if you don't need a replacement air conditioner right now, you will at some point. If your goal is to find a reliable air conditioning company, get information now so you know what to expect from their installation service.
Ask about and read the warranties they offer, what brands they can install, and if financing is available to fit your budget. Be sure to ask if they provide a 100% satisfaction guarantee on their workmanship.
Once you find a potential HVAC company, get an estimate for a tune up so you can try them out. It's an affordable service an your AC probably needs it anyway!
Ask about & read warranties
Find out what brands they install
Find out if they offer financing
Ask if they provide a100% satisfaction guarantee
If you are looking for a Slidell air conditioning company, call Northshore A/C & Heating Services today at 985-646-2704 or complete our

Online Request Form