Why You Don't Want To Neglect HVAC Tune Ups In Lacombe, LA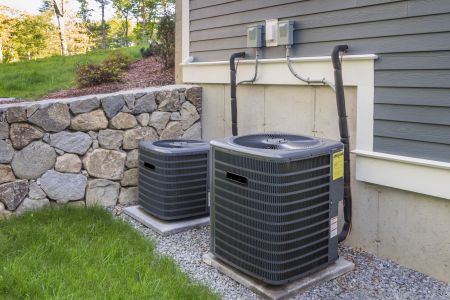 It's normal to avoid the expense of getting HVAC tune ups. However, it's much more costly to neglect the tune ups for your heating and air conditioning system in Lacombe.
Every machine needs maintenance, and your HVAC system is no different. As you well know by owning your vehicle, breakdowns are expensive and frustrating. Getting HVAC tune ups helps you to save a load of trouble and money throughout the years you own the equipment.
Our HVAC company deals with the results of neglected HVAC systems every day. It's unfortunate because the tune up service in Lacombe really doesn't cost as much as people would think. Here's why HVAC tune ups are so important and how getting them can help you save.
Air Conditioning Tune Ups Help You Save
If you're operating an inefficient air conditioner, the high energy bills are really frustrating. It pays to make sure your equipment is operating at peak efficiency during our hot Louisiana weather.
Emergency AC repairs are also more expensive in Lacombe. Unfortunately, small problems always turn into bigger, more expensive issues.
HVAC tune ups help you to prevent expensive repairs and early equipment replacements by catching the small problems so you can repair them now. If your equipment is continually having problems, you'll be facing an expensive early replacement.
Other ways HVAC tune ups help you to save:
Lower energy bills because of improved efficiency
Fewer repairs over the years
Longer lasting equipment – replacements are expensive
The Importance of Testing Gas Furnaces During Tune Ups
All types of Lacombe heating systems need a tune up to prevent breakdowns, true, but neglecting a tune up for an oil or gas furnace can be dangerous. Fuel-burning furnaces generate fumes that are normally enclosed within the heat exchanger. The toxic fumes exit the house through an exhaust vent, otherwise known as a flue.
Because gas furnaces have the potential to leak, a furnace tune up is vital before the heating season begins. A gas furnace must be tested for carbon monoxide leaks by a qualified heating contractor at least once a year before you turn it on for the season.
Northshore A/C & Heating Services can check your gas furnace for holes, leaks or cracks. A break or crack in the furnace lets carbon monoxide seep into your house or place of business and build up to a lethal level. Be sure you don't neglect this important maintenance.
If you are looking for a Lacombe HVAC company, call Northshore A/C & Heating Services today at 985-646-2704 or complete our

Online Request Form