All The Great Benefits That An HVAC Tune-Up Has To Offer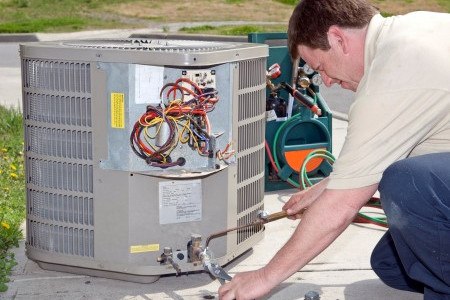 Your HVAC setup is one of the most important installations within your Slidell home, and to keep it working its best, you need to maintain it with routine HVAC tune-ups. By getting tune-up services on a regular (at least once yearly) basis, you can enjoy some great benefits for many years to come.
Don't know what those benefits are? No worries: We do, and we're happy to share them right here with you. Once you know all the great things that routine HVAC tune-ups have to offer, we're sure you'll be all but rushing to call for a professional tune-up yourself. After all, with this service, you can enjoy . . .
Reduced Heating and Cooling Costs
Life is expensive, especially if you own a home. Every month, you'll face a barrage of expenses, which you unfortunately can't do anything to stop from coming at you. Fortunately, though, you can take steps to reduce some of those monthly expenses to a degree, and when it comes to your electrical costs, a great step is to get HVAC tune-ups.
With routine HVAC tune-up work, you can ensure your heating and cooling units will work as efficiently as possible. Working efficiently, your heating and cooling units will provide the same comfort for less money. For this reason, tune-ups are a great investment for any homeowner.
More Consistent Heating and Cooling in Your Home
Maybe you're not particularly worried about your monthly expenses. You're comfortable in terms of money -- but are you comfortable in terms of, well, comfort? If you find that your heating and cooling units don't provide QUITE the comfort you'd prefer, you need to look into an HVAC tune-up.
As we said, routine tune-ups will allow your heating and cooling units to work their most efficient. This efficiency will immediately make itself known in the form of the ideal temps inside your house. If home comfort is important to you, you need to invest in routine HVAC tune-up services.
Longer Service Life for Your HVAC
Because of how necessary and -- of course -- how expensive it is, you'll want to make sure you get plenty of years of dependable use out of your HVAC setup. Of course, with all the use and wear it'll endure at all times, your HVAC unit may experience a significant decrease in its service life over time.
The good news is you don't have to sit back and let your HVAC wear away before your eyes like that. Instead, you can get routine tune-ups. Tune-ups will work out problems as they're developing, ensuring your heating and cooling units will enjoy the longest service life.
Call Our HVAC Pros in Slidell for Your Next Tune-Up
If you're ready to enjoy all the great benefits that an HVAC tune-up has to offer, just give Northshore A/C & Heating Services a call today. Our Slidell HVAC company offers quality professional tune-up services that will allow you to enjoy all of these benefits to the very fullest, guaranteed.