Humidifiers For Your Slidell Home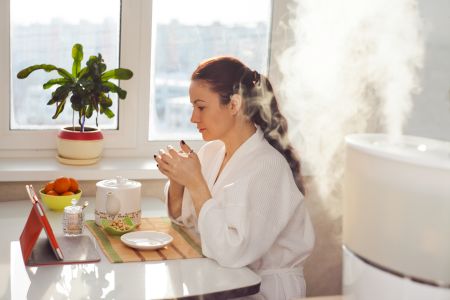 Too little humidity in your Slidell area home is as just as bad for your health as too much. There's a science to balancing the indoor air quality and comfort of your home, and our air conditioning company understands it.
We'll first need to assess your indoor air quality to determine which humidifiers or balancing systems are right for your St. Tammany Parish area home. We install humidifiers and other indoor air quality systems throughout the Slidell, Mandeville, and Covington areas, so call to schedule an assessment today.
Financing Available
Quality Whole Home Humidifiers
Expert Installation Service
Whole Home Humidifiers – Easy To Use & Maintain
When you think of humidifiers, you usually visualize a portable system that works in one room at a time. Our humidifiers are made for whole-home use and work automatically with very little effort to maintain.
You won't be carrying or rolling around a humidifier and constantly filling it with water or worrying over mold and mildew. Our humidifiers and dehumidifiers are installed directly into your HVAC system. The humidifiers are either tied into the plumbing system of your home or have a large water reservoir.
The whole-home systems work automatically by sensing the humidity level inside your home. They treat the air without you having to give the system a second thought until it's time to hire an HVAC contractor for a seasonal tune up.
If you are looking for humidifiers in Slidell, Mandeville or Covington area, call us today at 985-646-2704 or complete our

Online Request Form